i haven't posted in here before, so i thought i'd give it a whirl... :-)

for reference, i'm about a size 20 on the bottom and an 18 or so on top. pretty standard throughout. an eggplant, then. ;-)

under the cut are some of my more recent purchases.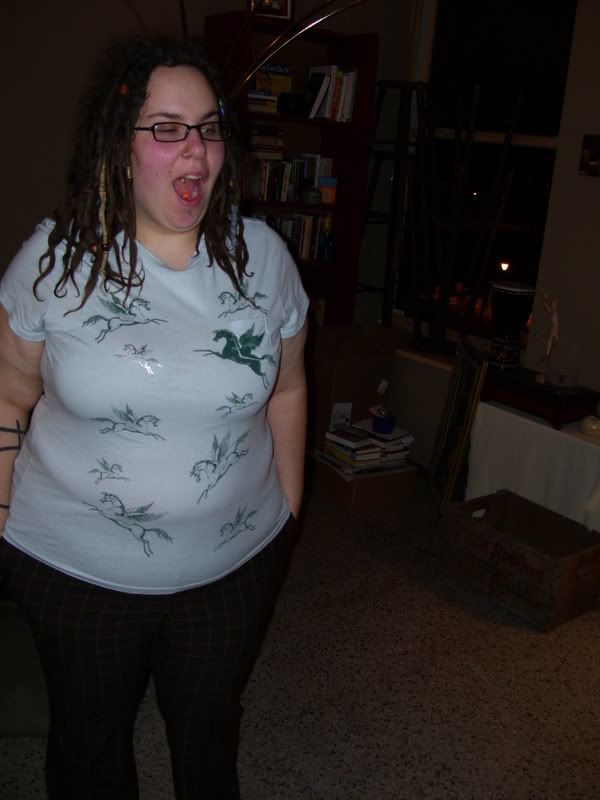 look how excited i am! i'm wearing a pegasus shirt from old navy, and brown plaid pants from a thrift store.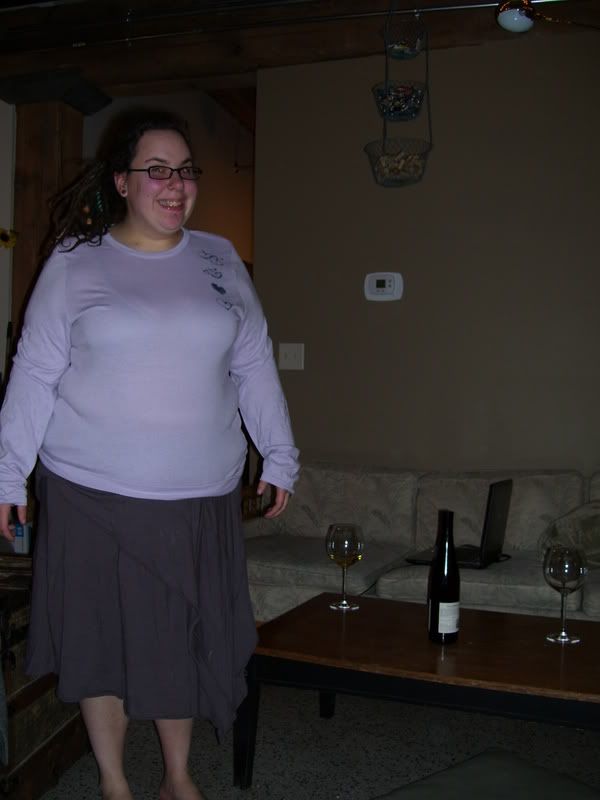 fancy, eh? an old navy long sleeve and a target skirt. my favorite part about this shirt is what it says on the back: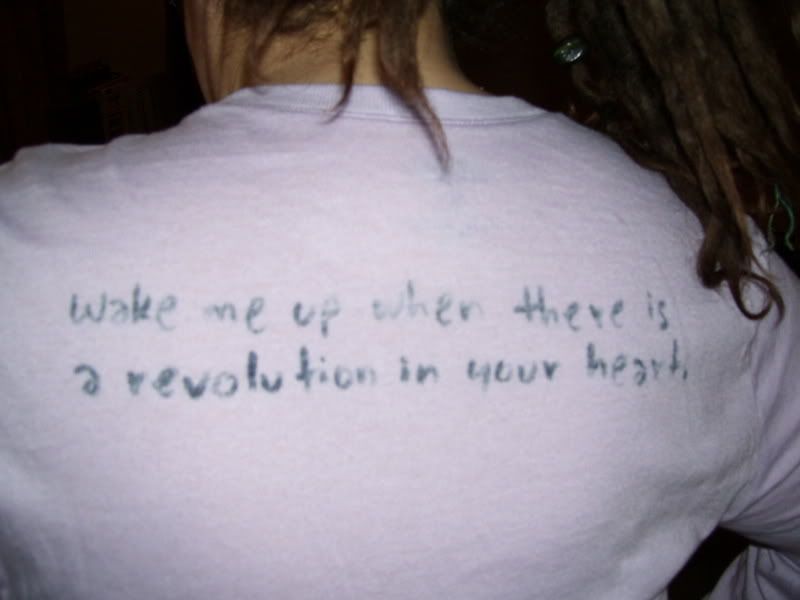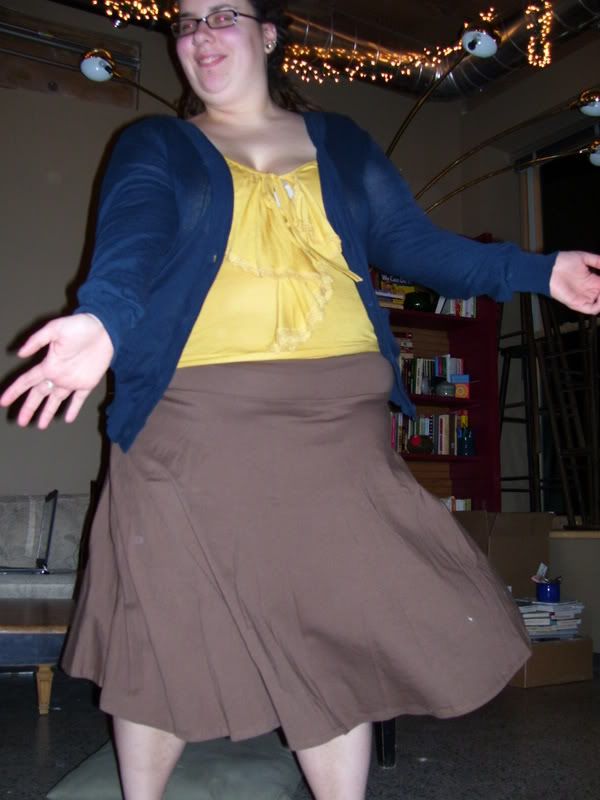 it's a whirly twirly day! i'm wearing a brown a-line skirt from torrid, a low cut top with lacy tie from fashion to figure, and a sheer navy cardigan from target.



oh, the writer in me.. in this picture, i'm wearing a velvet ruffly top from target, with a black tank top underneath (thrift?), and old navy jeans. oh, and my favorite corduroy blazer, which i found at a thrift store.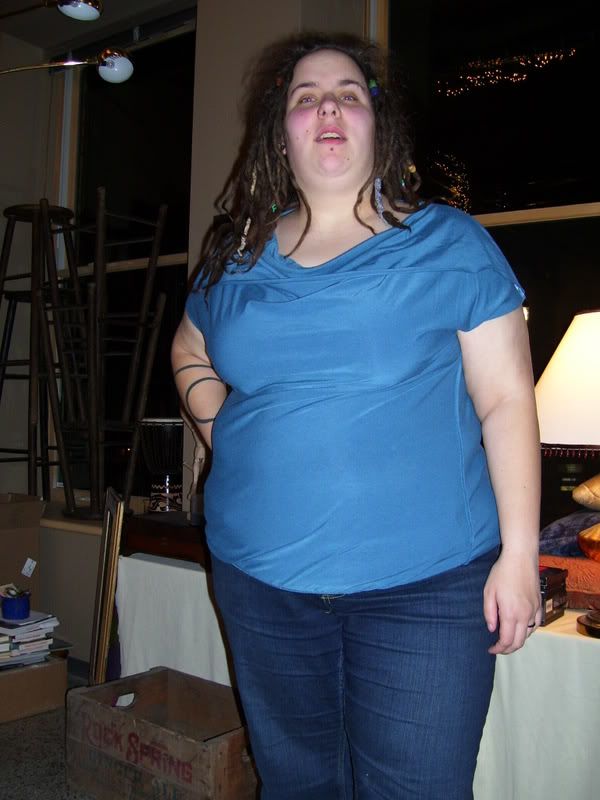 i look haughty here, but i'm trying to tell my roommate about this top, which i bought on sale at torrid. same jeans as the pic above. :-)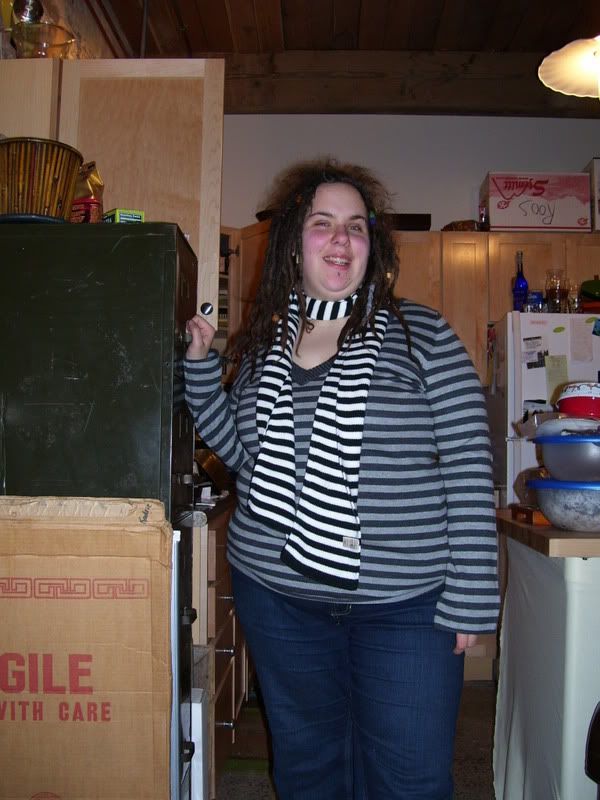 old navy owns me.. mmm i love me some stripes. both the scarf and sweater are from old navy. i got the sweater for two bucks since there was a rip in the arm. amazing, i know! i used to shy away from stripes, but no longer!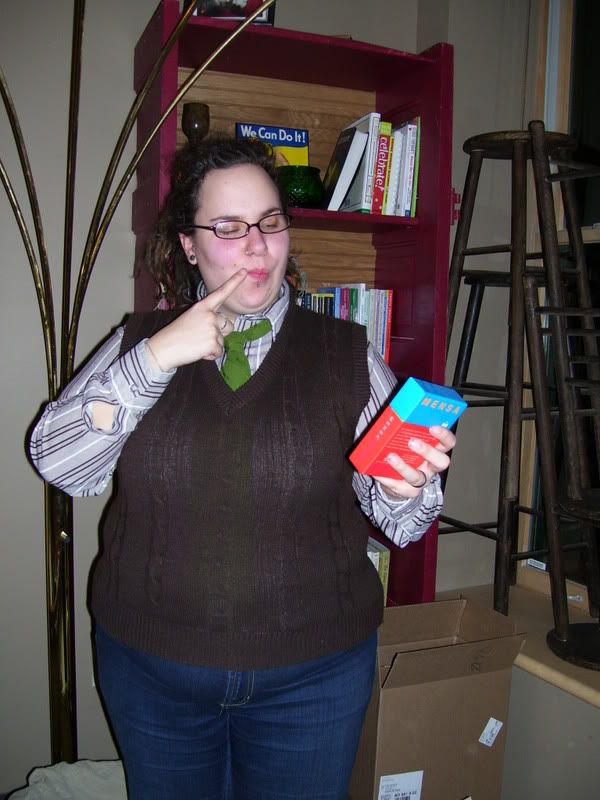 one of my favorite dykey outfits.. i get all the ladies when i wear this. ;-) everything is thrifted in this outfit. except the mensa cards. those are my roommate's.

i apologize in advance for not accessorizing or wearing shoes in these photos. i was lazy, but also, look how many damn shoes i have. i just simply couldn't be troubled! (you should read that last sentence after looking at me in the turquoise torrid top... haha)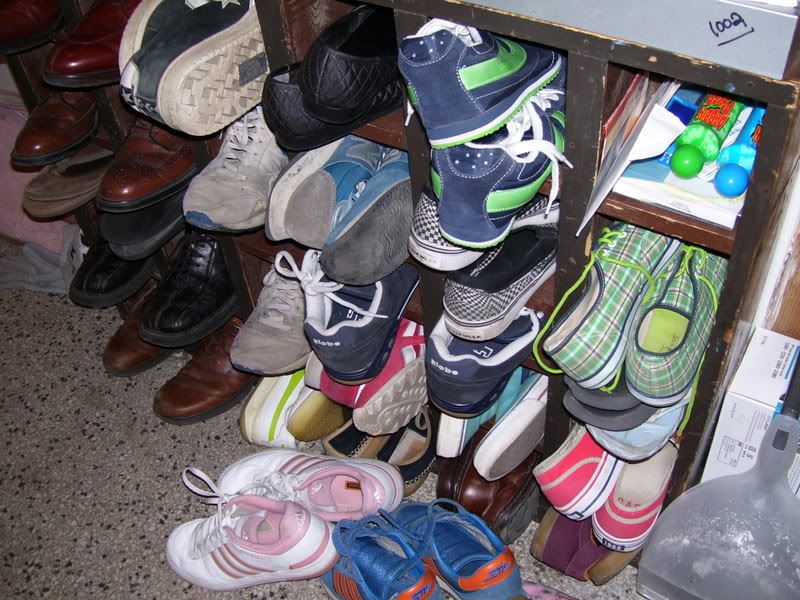 so, what do you guys think? how should i jazz up my style or how would you accessorize my outfits? :-) i'd love to know. you are all so inspiring. i'm glad i joined this community! it's really brought the fatshionista out in me, i think...