so, after lurking for like an entire year... i've decided to finally post an outfit of the day!!!!
also- these are photobooth pictures so the quality isnt too fantastic, but they'll do i suppose!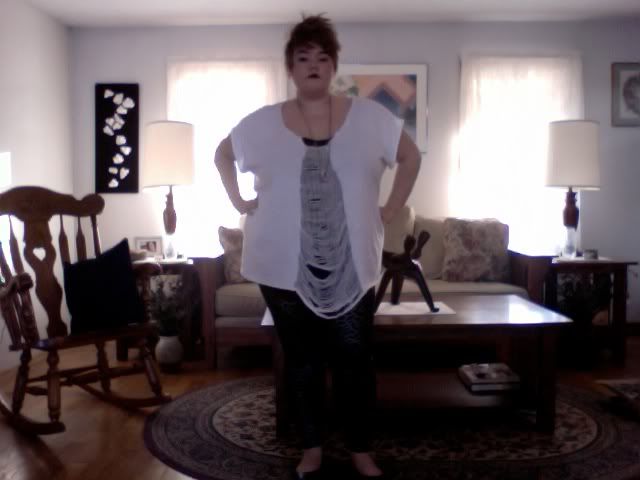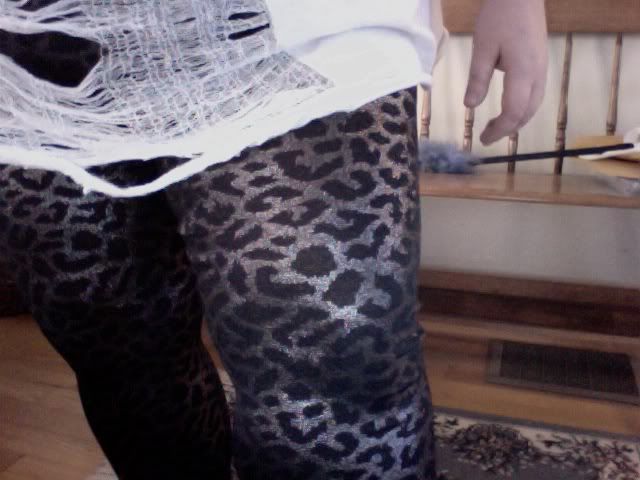 close up of the print on the leggings. they're shiny. and i love them. and sorry you can see my duster in the background! haha. i was tidying up a bit.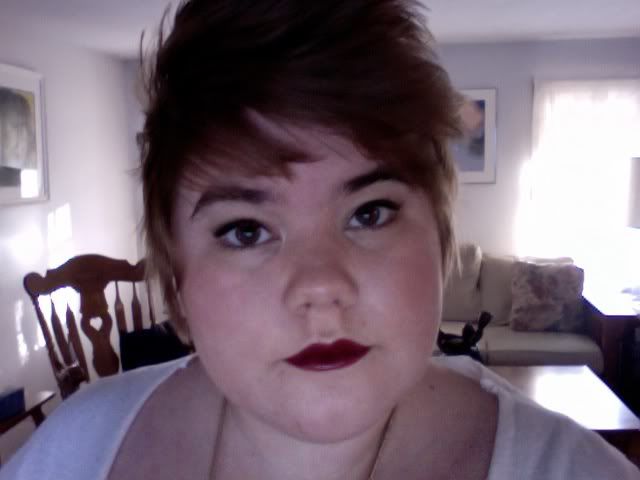 I am a 5'2'' deathfat with serious SASS.
Also, literally everything i have on in this outfit is from target, except for the necklace.
the shirt is just a plain mens v neck that i cut and shredded to my liking!

comments/criticism welcome!