So a lot of my teen years were spent with a not-quite-a-truce--so-much-as-a-grudging-t
oleration with my body. It was at least a step above wholly self-loathing. Of course those years left me with so many oversize t-shirts I used to wear, now completely taking up space in my closet, neglected.
I'm trying to set up my own personal style these days which I'm starting to see is more dressy, girly, a little goth here and there, and I don't see t-shirts making it in my style. That said, I can only use my t-shirts so many times as pajamas.
So I think I want to try to alter those t-shirts to certain styles. Particularly, I like how Alia Shawkat wore her shirts in the movie,
Whip It
as you can see in the image below (Shawkat would be the one in the right.)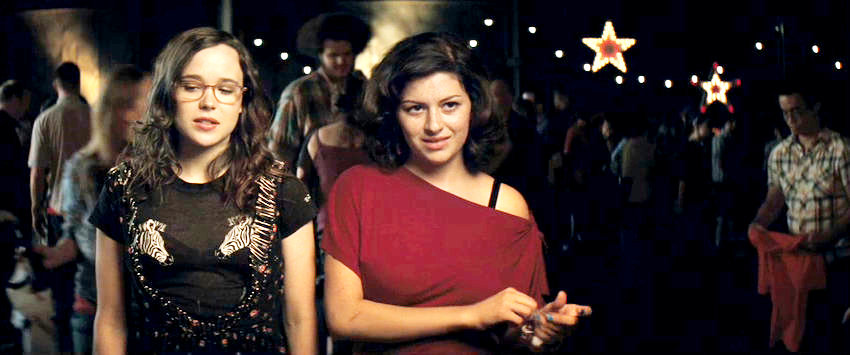 I think it looks cute and I can see myself wearing that as I like baring my shoulders, especially in the hot weather.
Does anyone know how to make this look happen with an oversize t-shirt. Any sewing tricks or tutorials I could try? :)