Thought I'd post my girly girl dress :)
A couple years ago I decided to make an effort to make more and more of my clothes, starting with the "nice" stuff. I'd been having especially irk-some experiences trying to find things to wear to weddings and showers so started there. I have a collection of patterns I got for a buck a pop so that altering them didn't feel too wasteful.
One of the results was dubbed my "Green Twirly Dress". It's started with the re-issued butterick walk-around dress, B4790, and I applied my fitting sloper to it and put a modest petticoat to floof the skirt a bit (I'm thinking about making a super poofy petticoat to wear under it!). since I made it custom to my figure, it fits just right, is super comfy, and even though it's a combo of $1/yrd gingham and stash fabric it gets lots of complements. (oh, and it's all cotton and breathes wonderfully).
under the cut, as the pictures are big. Your model is 5'8", ostensibly a size 18W-ish.
with the hair down, in a historic firehouse museum. Dress and petticoat by me, tights by By George, flat mary janes purchases in the mid 90s from WalMart (I wear a size US11 women's narrow. i still own every pair of dress shoes I've bought since high school).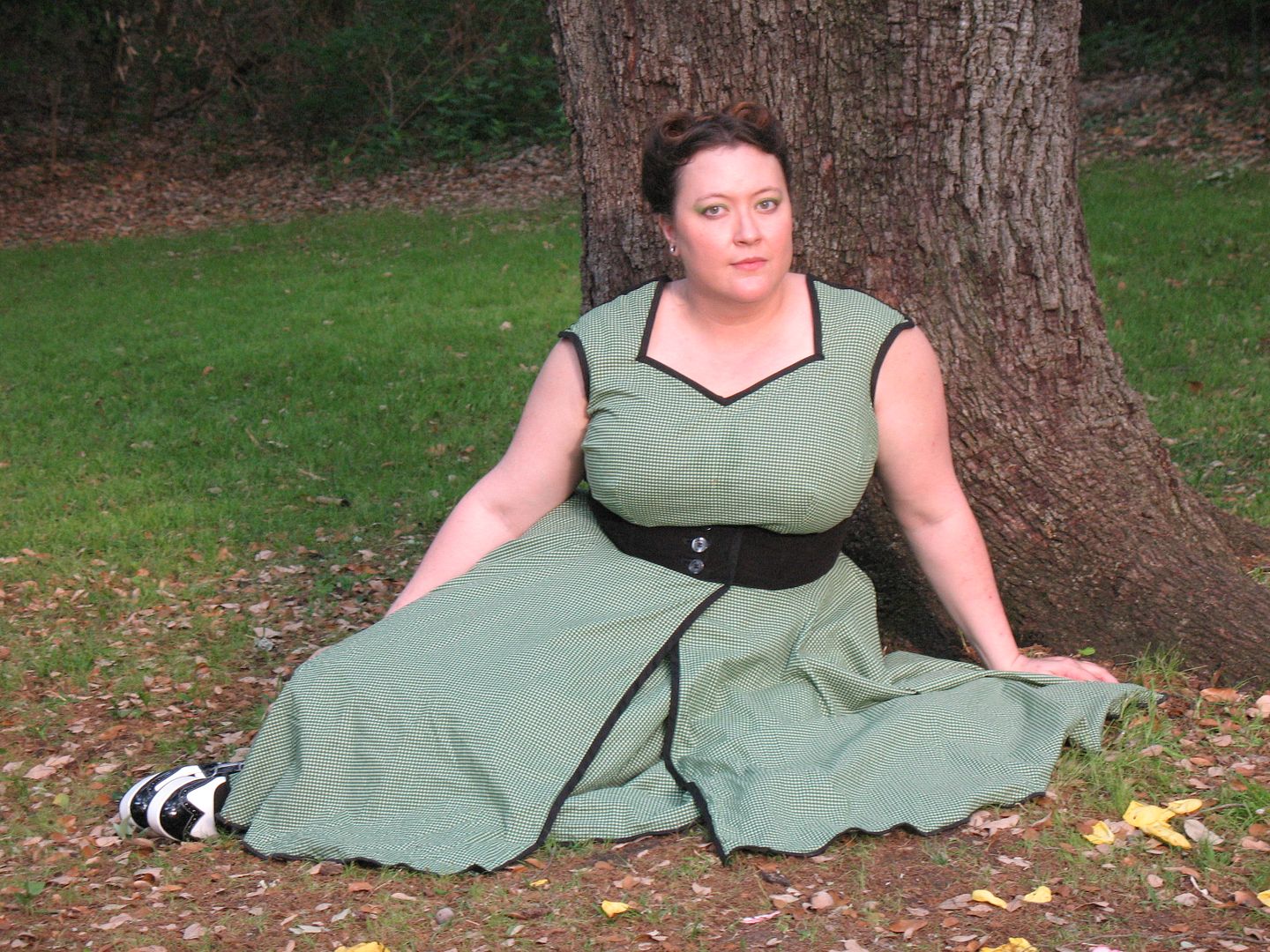 hair up in pseudo-victory rolls, at a historic estate for a friend's afternoon wedding (all done in 50's vintage clothes). shoes off of Amazon, Funtasma by Pleaser
http://www.amazon.com/gp/product/B002KB1ZUQ/ref=oh_details_o00_s00_i00