I work in a pretty relaxed office, so I usually wear jeans and a top, except once in a while when I feel like getting dressed up.
Yesterday I got a phone call, totally out of the blue, from a local restaurant that is in need of a kitchen manger/head chef. Apparently the owner knows a former boss of mine, and when he asked her if she could reccommend anyone, she told him about me, and emailed him a copy of my resume. He called me last night, and 45 minutes later he had convinced me to come in and at least check the place out and see if I was as interested in taking the position as they were in giving it to me.
So after work I'm going to head right over there, and since it's a bar/casual dining place, I didn't feel the need to wear anything different from what I would usually wear.
I'm bummed though, in these pics you can't see how sheer the sweater is. It's pretty thin, and my tank under it shows right through and looks hot. Ah well.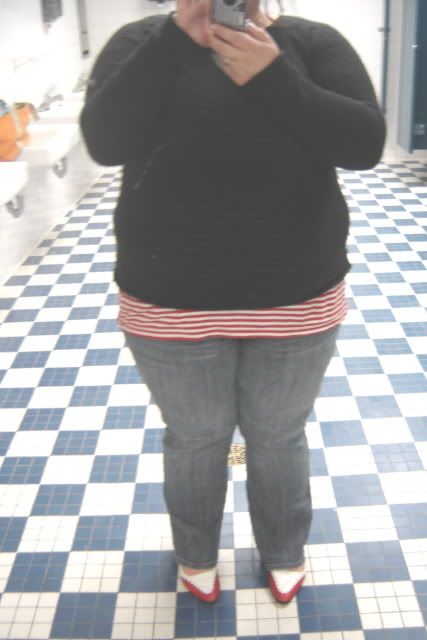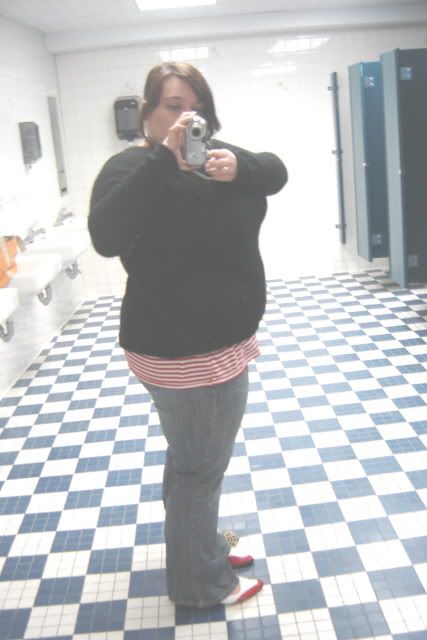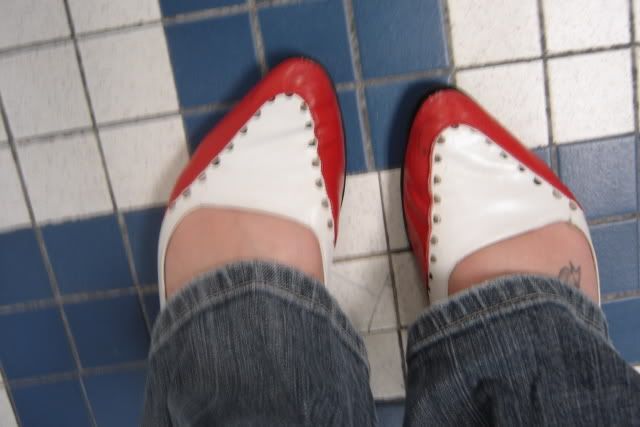 I love these shoes more than I should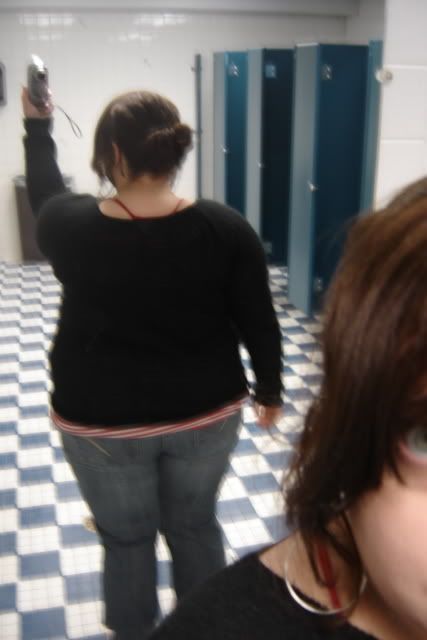 Jeans - No idea. Maybe Torrid? I got them a year or so ago
Tank Top - Walmart ( I am nothing, if I am not classy )
Sweater - Target. It also has a cluster of flowers that you can't really see in the pics. I should have taken a better pic
Shoes - "Borrowed" from my mom's closet. I had them so long, she actually said, "wow, I like your shoes, where did you get them?" In total seriousness.